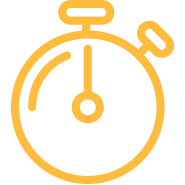 Finally! A Quick and
Easy Chocolate Fondue!
In less than 2 minutes,
you will be savouring a delicious finger-licking belgium chocolate fondue!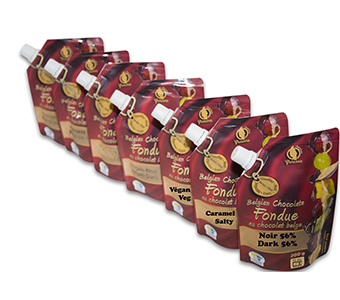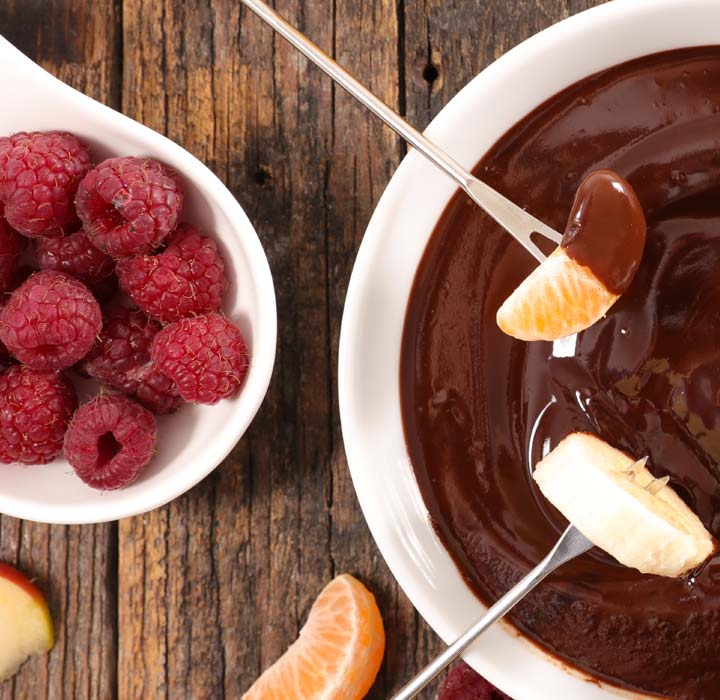 Our fondues are simply delicious and are sold in safe and convenient containers.
Uncap and reheat in the microwave for less than 2 minutes. Just reseal the lid of the container and save any extra for later. Zero waste!
No need to heat and boil your fondue for several long minutes anymore. No more hazardous manoeuvers to open the container. No more cuts and burns on your fingers.
Available in the
following flavours
Original Chocolate
Dark Chocolate
Pure Milk
Oreo Cookie and Vanilla Cream
Salty Caramel
Hazelnut Praline
Sugar Free Original Chocolate
Vegan Chocolate

Made in
Québec

Prepared in a
Peanut Free Factory

Sugar Free
Chocolate Fondue

Vegan
Chocolate Fondue